Thank you for visiting AmorusTX!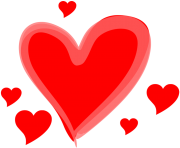 Please make sure you create a wholesale account for free and follow email instructions (submitting a copy of seller's permit/ valid photo ID) for approval and start shopping with us! Also you can visit our store and complete the application process in the office!
Once approved, here are ways you can shop with us! 
- Shop online anytime 24/7!


- or Visit our storefront during business hours! (Mon-Fri 9am-6pm)
11528 Harry Hines Blvd. SteA118. Dallas TX 75229


-  or Do you want to visit us on Saturdays? No problem! We offer Sat appointments to existing customers & existing customers only! (Sorry, if you are a new customer, you must visit us during our regular business hours or you have to shop online first. This is to prevent any no shows. We make a special trip just to open the store for you and most of the new customers have unfortunately no showed in the past. So this Saturday appointment is available for our return customers only. Thank you so much for your cooperation & understanding!
Now, are you ready to make a Saturday appointment?
If so, please let us know what time would work the best for you via email. 
Normally we are available for Saturday appointments during 9am to 12pm but we can make other arrangements if you request it in advance! If possible, we highly recommend you to schedule an appointment by Friday morning of the week that you are wanting to come! Please note that same day appointment may not be available. 
- Email: [email protected]